Name and Signature Format
The signature format is shown below: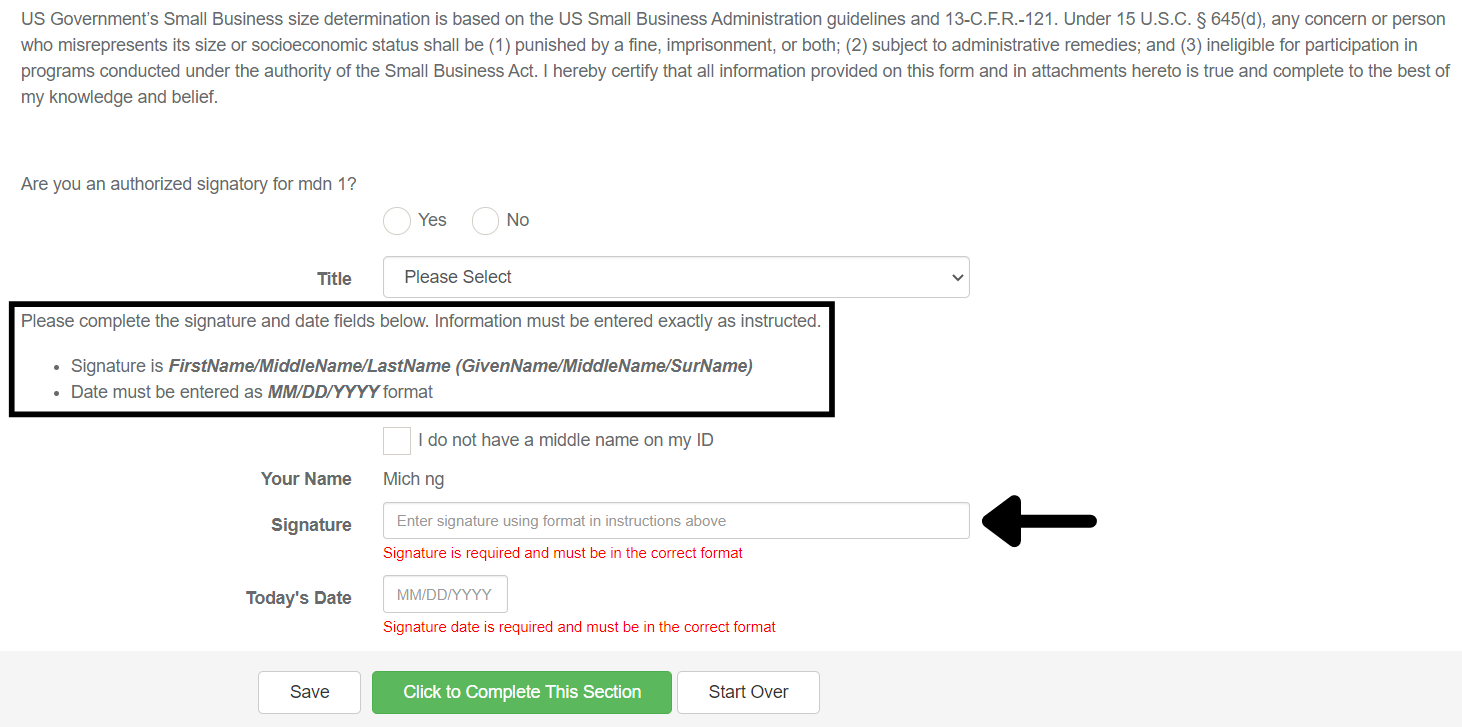 If you have a middle name it would be FirstName/MiddleName/LastName
Please note:
1) There are no spaces in between the names and you are using "/" in the place of spaces.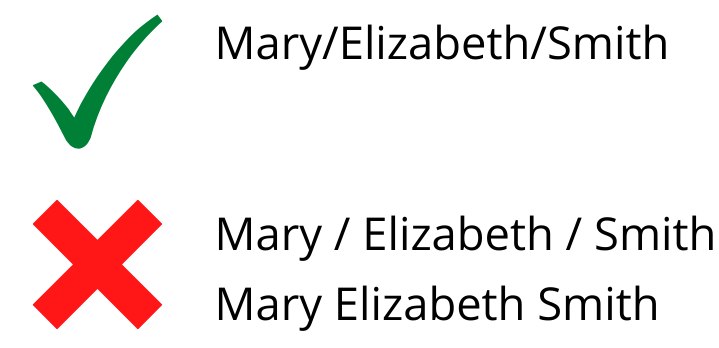 2) Both your name and signature must be matched with your full legal name as it appears on your government ID to successfully complete biometric identification.
3) If you don't have a middle name on your ID, please select I do not have a middle name on my ID box.
Example:
First Name: Ronald
Middle Name: Troy
Last Name: Johnson Lee
In the application form, you type:
Your Name: Ronald Troy Johnson Lee
Signature: Ronald/Troy/Johnson Lee
First Name: Jennifer
Middle Name: J
Last Name: Johns-Jefferson
In the application form, you type:
Your Name: Jennifer J Johns-Jefferson
Signature: Jennifer/J/Johns-Jefferson