[WEBINAR RECAP] - Maximizing Your Minority-Owned Business Through Digital Certification
Thanks for tuning in to Maximize Your Minority-Owned Business Through Digital Certification. We walked you through how to increase your e-commerce business exposure to buyers by leveraging the digital tools to showcase your products and services, differentiating yourself from the competitors with Enhanced Digital Certification™.
For those who need a refresher or couldn't make it, you can watch the webinar here or read a quick recap below:
Keep in mind:
Being a minority-owned supplier is not a destination, it's a point of differentiation.

From the buyer's perspective, the capability of the supplier of [products or services] is important, the minority-owned status is the bonus.
What Makes Your Business More Compelling To Prospective Clients With Digital Tools: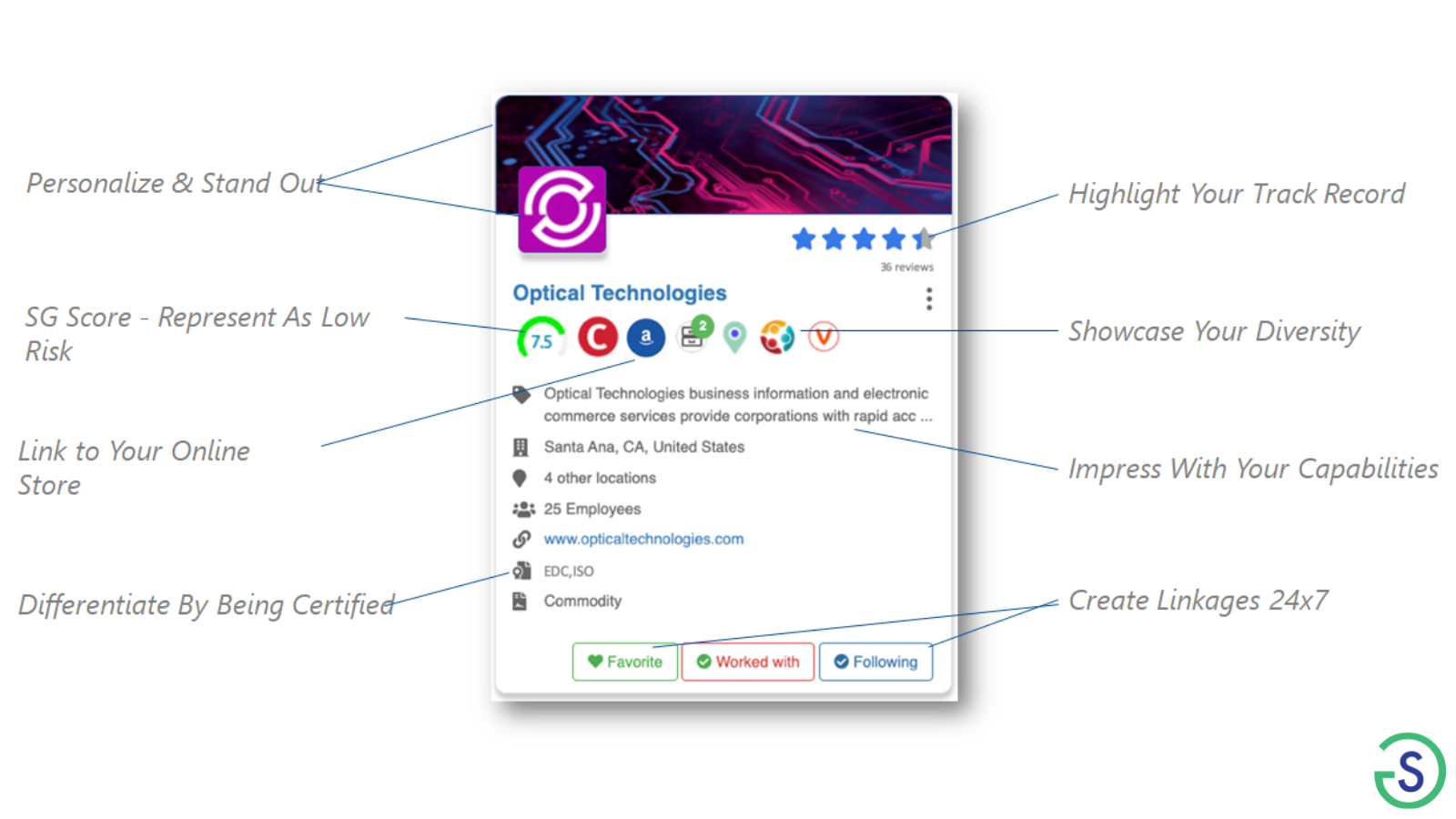 Personalize & Stand Out

: develop a recognizable and respected brand by displaying your unique business logo and images.

SG Score

: it's a must for buyers to exercise risk management in procurement. Keeping your SG Score high is one of the best ways to represent your business as low risk. Read here to

learn more

about how to improve your SG Score.

Link to Your Online Store

: enable buyers to go directly to your storefront and start buying right away.

Differentiate by Being Certified

: a certified version of you is more attractive than a non-certified version.

Highlight Your Track Record: make buyers more comfortable considering you as your business has good reviews and rating scores.
Showcase Your Diversity

: show your diversity status upfront so that buyers can quickly see what minority and diversity groups you are.

Impress With Your Capabilities

: what you do, your products or services info, websites, brochures, etc.

Create Linkages 24x7

: enable buyers to follow to get the newest updates of your company, add you to their favorite list.
Being Differentiated With A Digital Certification - Enhanced Digital Certification™
The Enhanced Digital Certification™ (EDC) is a fast and inexpensive way for your small business to get certified as a diverse-owned organization while at the same time exposing you to new opportunities afforded by being in the SupplierGATEWAY network.
Take as little as

15 minutes

to become certified

All you need is

a tax ID, documents proving your ownership, a government-issued photo ID

and last but not least,

a smartphone/computer camera

.

FOUR ways for buyers to verify and validate your EDC status: download certificate pdf file, scan QR code, search certification no. in their portal, API integration.