How to complete the Canada Enhanced Digital Certification (EDC)
About EDC
The Enhanced Digital Certification (EDC) is an innovative, fast and inexpensive way for small and diverse businesses to get certified while at the same time exposing them to new opportunities as more companies in the private and public sector seek to engage certified diverse suppliers.
The Canada EDC is specifically aimed at Canadian businesses that are at least 51% owned by persons belonging to one or more of the following demographic groups, where those persons are active in management & daily business operations:
Indigenous Owned
Woman Owned
LGBTQ Owned
Visible Minority Owned
Getting started
The certification process only takes a few minutes to complete. To get started, you will need:
Access to email
Registration Domicile
Business Name/Registry Number (Except Newfoundland & Labrador)
A valid form of Canadian Identification (Driver's License or Passport)
Camera on your computer or smartphone
Registering
Complete the short registration to establish your company in SupplierGATEWAY.
You will need:
Access to email
Company Address
Start the EDC application
The registration is segmented into several steps. One of the steps is the Enhanced Digital Certification application. Follow the onscreen instructions and find the Enhanced Digital Certification application in the menu.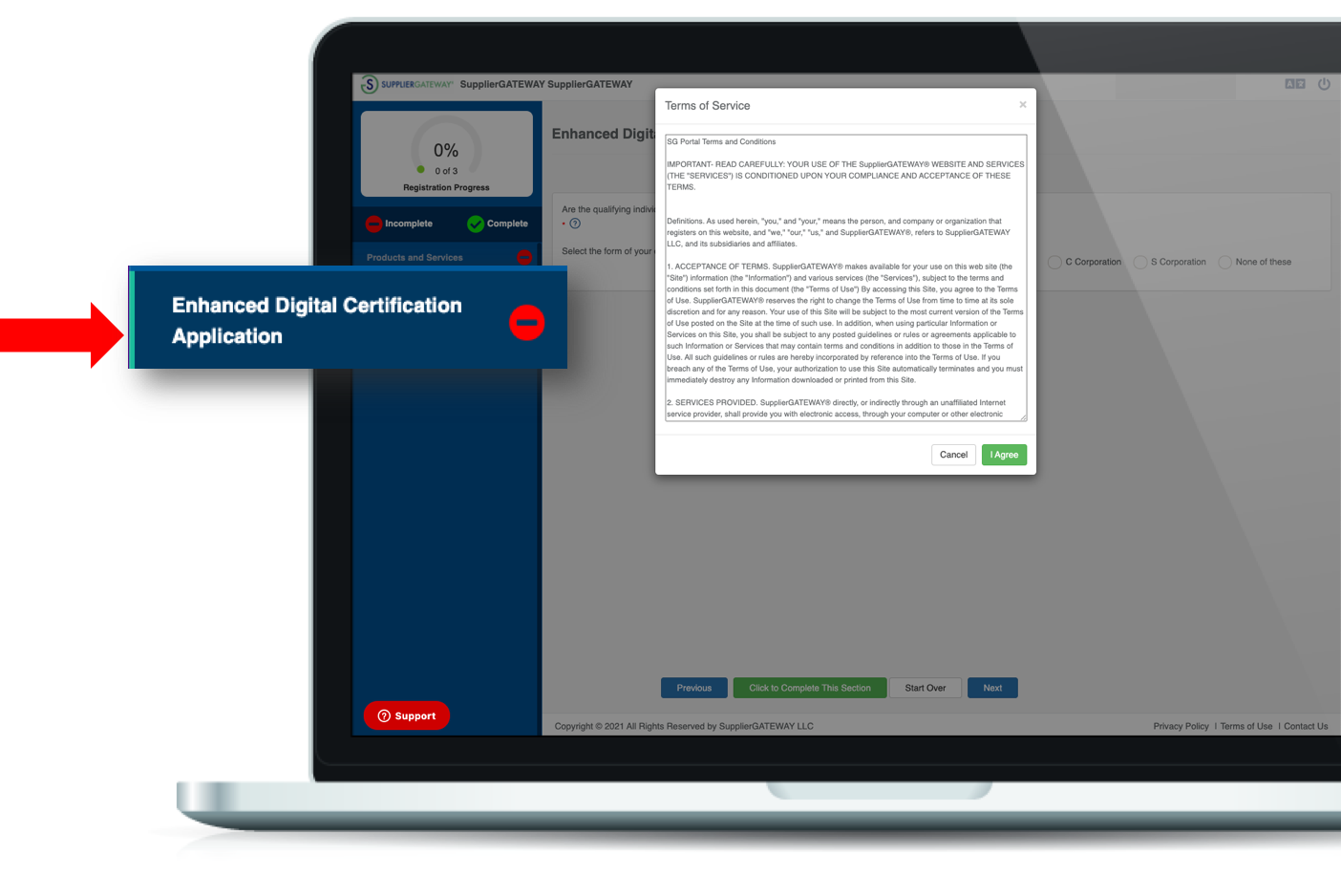 Answer the EDC application questions
Answer the EDC questionnaire and provide required documents.
You will need:
Authority to respond/attest on behalf of your business.
Attestation as to Woman Owned or Disability Owned Status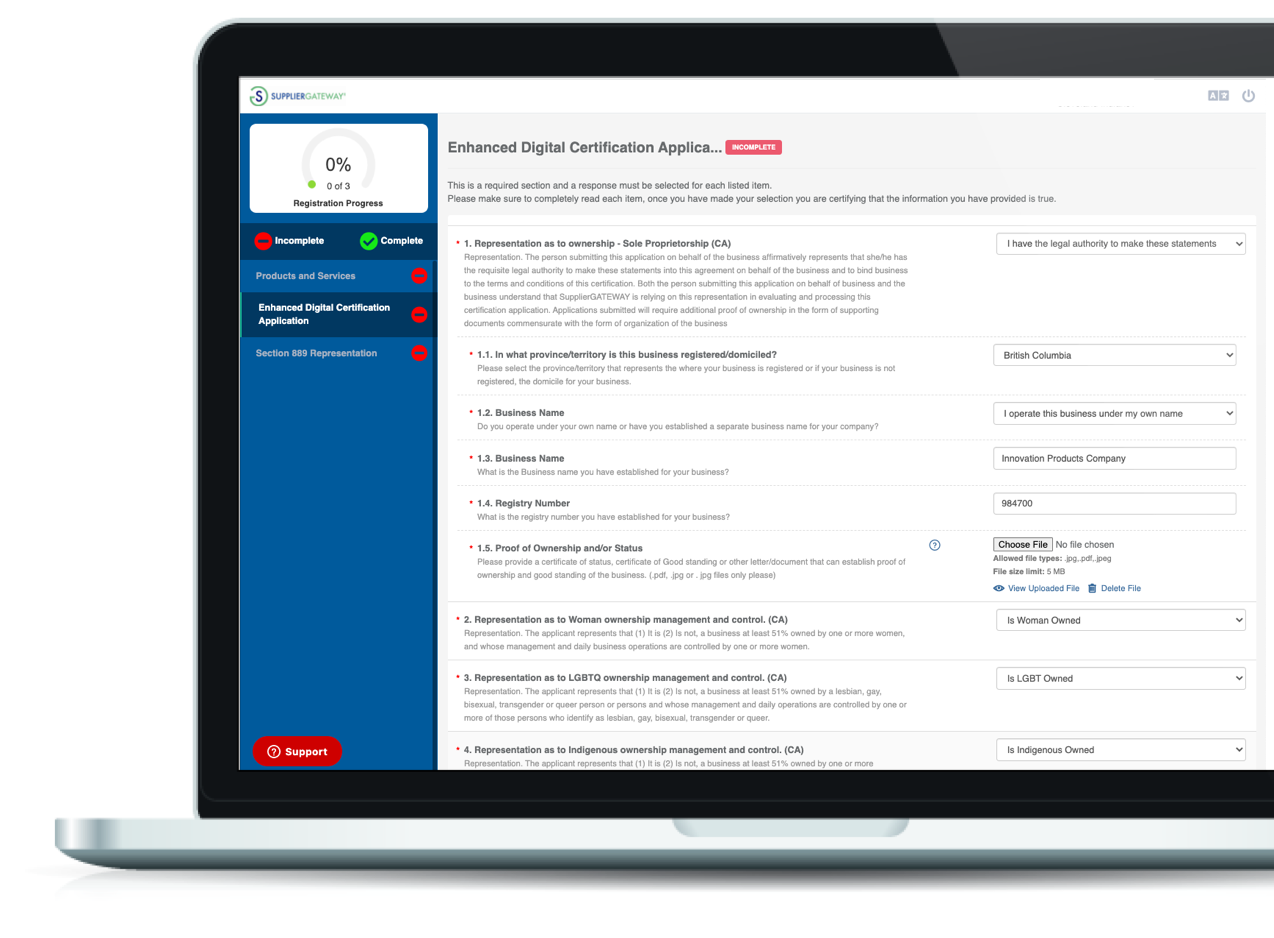 Pay the EDC application fee
Pay the EDC Application Fee of $25 USD (1-year certification) or $70 USD (3-year certification). If your EDC application is being sponsored, you will automatically skip this step and will not be prompted to pay.
You will need:
Biometric ID verification
Complete the Biometric ID Verification. This must be completed by the authorized signatory that digitally signed the EDC Application.
You will need:
Valid Canadian Passport or Driver's License
Camera on your computer or a smartphone with a camera.
Receiving your EDC certification
If the screening is completed satisfactorily you will receive the EDC certificate via email. This will normally take about 15 minutes or so. If there are any additional reviews or questions that we have, you will be notified via email.
Your EDC notification email will include your certificate as an attachment (pdf) as well as a copy of the QR code that you can use on your website, as part of your email footer, or anywhere else that you want to display your certification. Prospective customers can scan the code to verify the authenticity and validity of your certification.
You will need: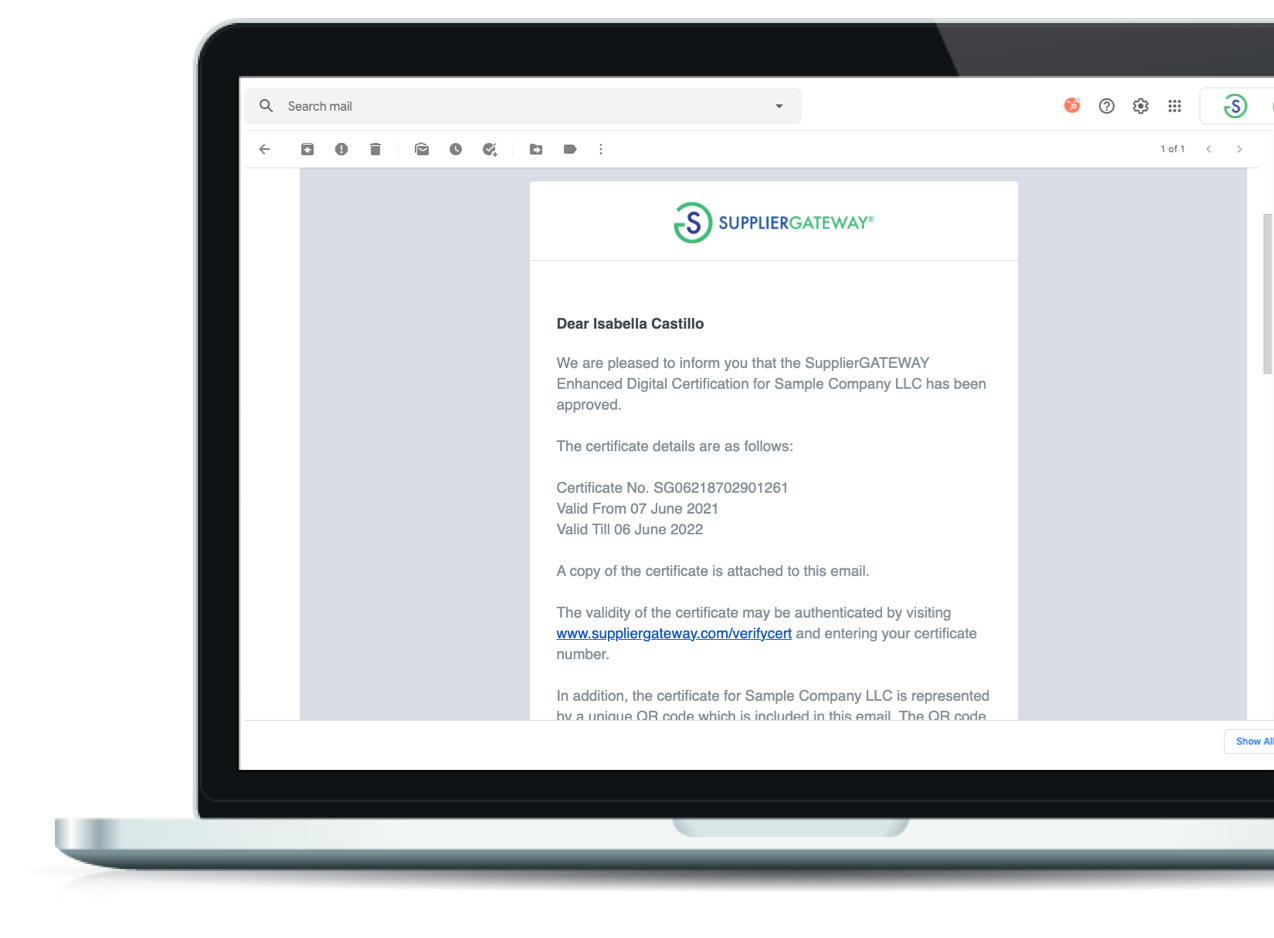 Your EDC certificate
Your EDC certificate will be an attachment to the notification email.
You can also generate a copy anytime by logging into your SupplierGATEWAY account.
Your EDC QR code
Your clients can access some summary information about your business by scanning the EDC QR code. You can scan this sample company QR code (below) to see what that looks like.