About AB 962 Reporting
Important Links
What Is AB 962?
The California State Assembly currently passed a bill – Assembly Bill 962 (AB 962) to support and promote diversity by requiring a licensed hospital with operating expenses of $50,000,000 or more, and a licensed hospital with operating expenses of $25,000,000 or more that is part of a hospital system, to annually submit a report on its certified minority, women, LGBT, and disabled veteran enterprises procurement efforts.
How AB 962 Immediately Impacts Hospitals
Reports are due on July 1, annually. Failure to file a report within 30 days after the deadline shall subject the licensed hospital to a civil penalty of $100 per day. The report requires collecting qualitative and quantitative data as evidence of inclusive procurement practices, and all the information must be readily accessible.
How SupplierGATEWAY Can Help You
We have created a solution that will not only help you organize and prepare your report for your reporting requirement but also establish an efficient way to generate, track and manage diversity and inclusion related activity on an ongoing basis, to make your report next year and beyond, much more efficient and easier to complete.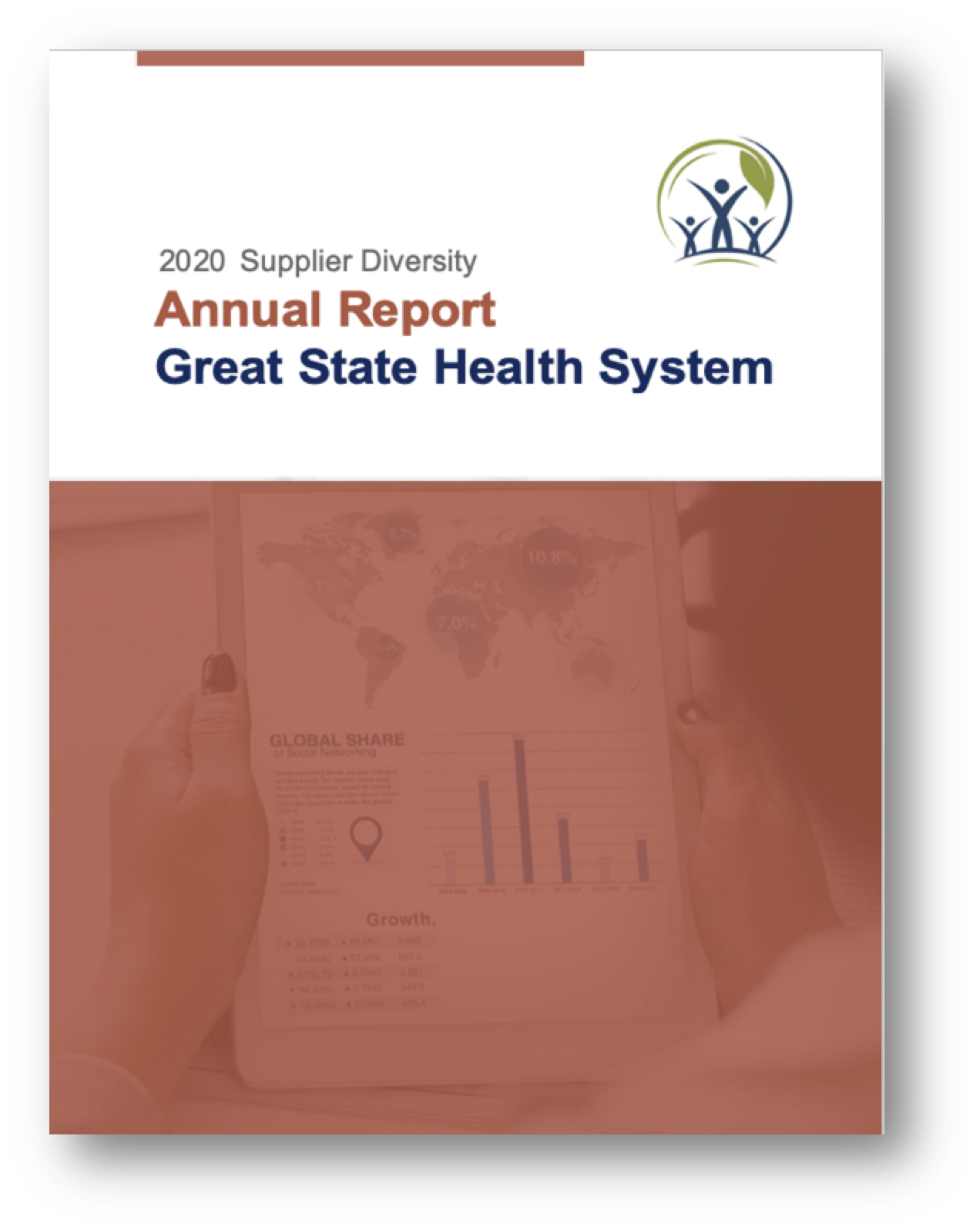 System Generated Results
The qualitative aspects of your program such as your supplier diversity policy, outreach summary and so on are elements that you will be able to enter into the system. In many cases, you will be able to re-use some information from year to year.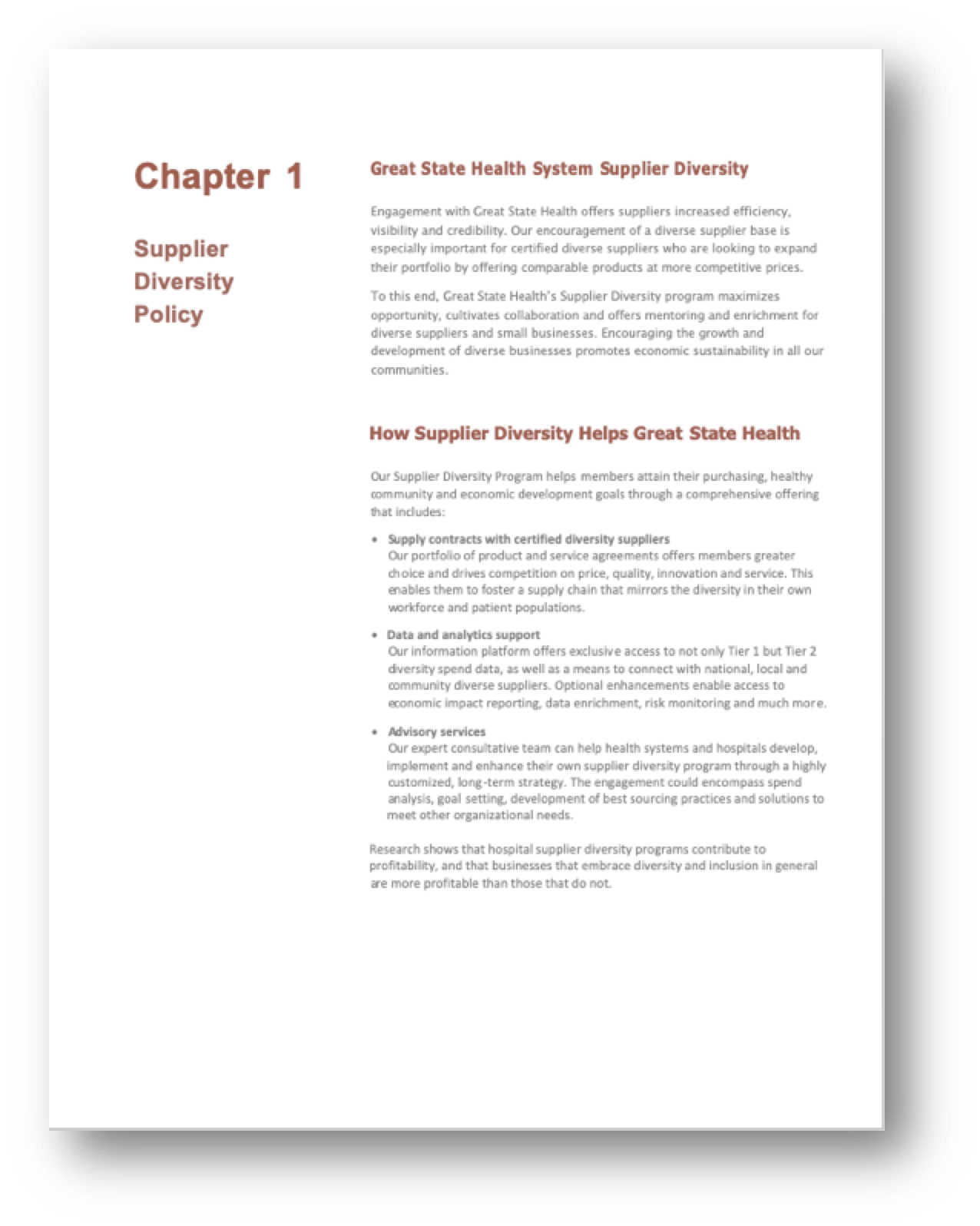 You can also use system level policy statements and responses for all of your hospitals or when needed, create individualized responses for each hospital.
The diversity performance data will come from the actual procurement activity for the reporting period. The minimum requirement is a report of spend with Minority, Woman Owned, LGBT and Disabled Veteran Owned businesses and the system will figure that out for you.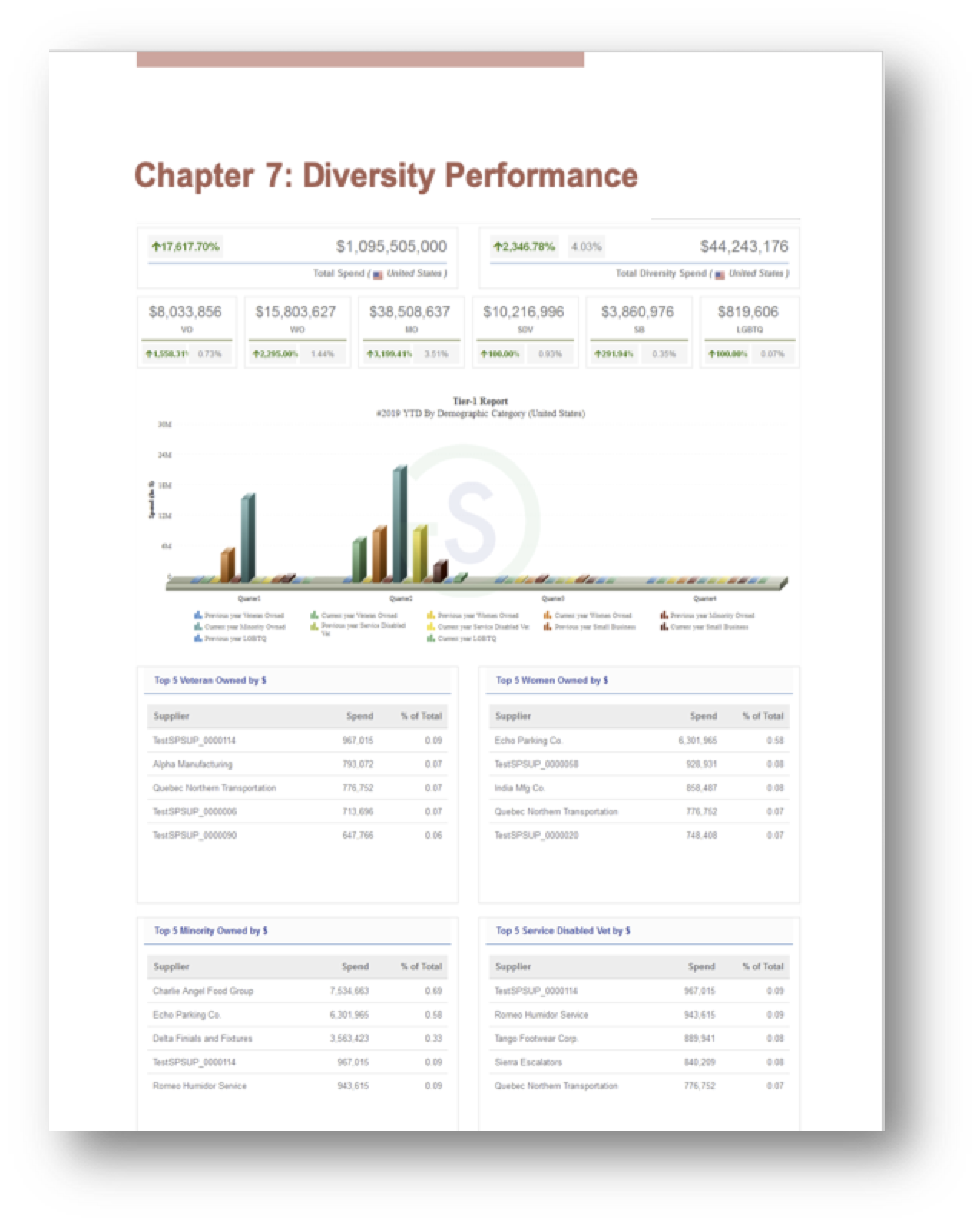 The optional parts include outreach measurements, economic impact and demographics, and you will be able to choose as to whether to include or exclude those elements from your report.

One area of complexity that the system will handle for you is the preparation of reports for each of the hospitals in your system. This hospital level data will be used to create individual reports. The system level report will include spend from all the hospitals.

When you are ready to generate your reports, you can generate all at once, or select a specific hospital to generate a report for.

The report outputs will be provided in PDF format and contain all of the elements from the States' requirements.