Supplier Registration - Other
This section collects various information about your organization including logistical information and information on past relationships with this customer.
Other
Step 1 - From the Other dashboard, you will see required data fields, indicated by a red asterisk(*). Sections reported on include owner relationships, different business name, affiliates, and outsourcing.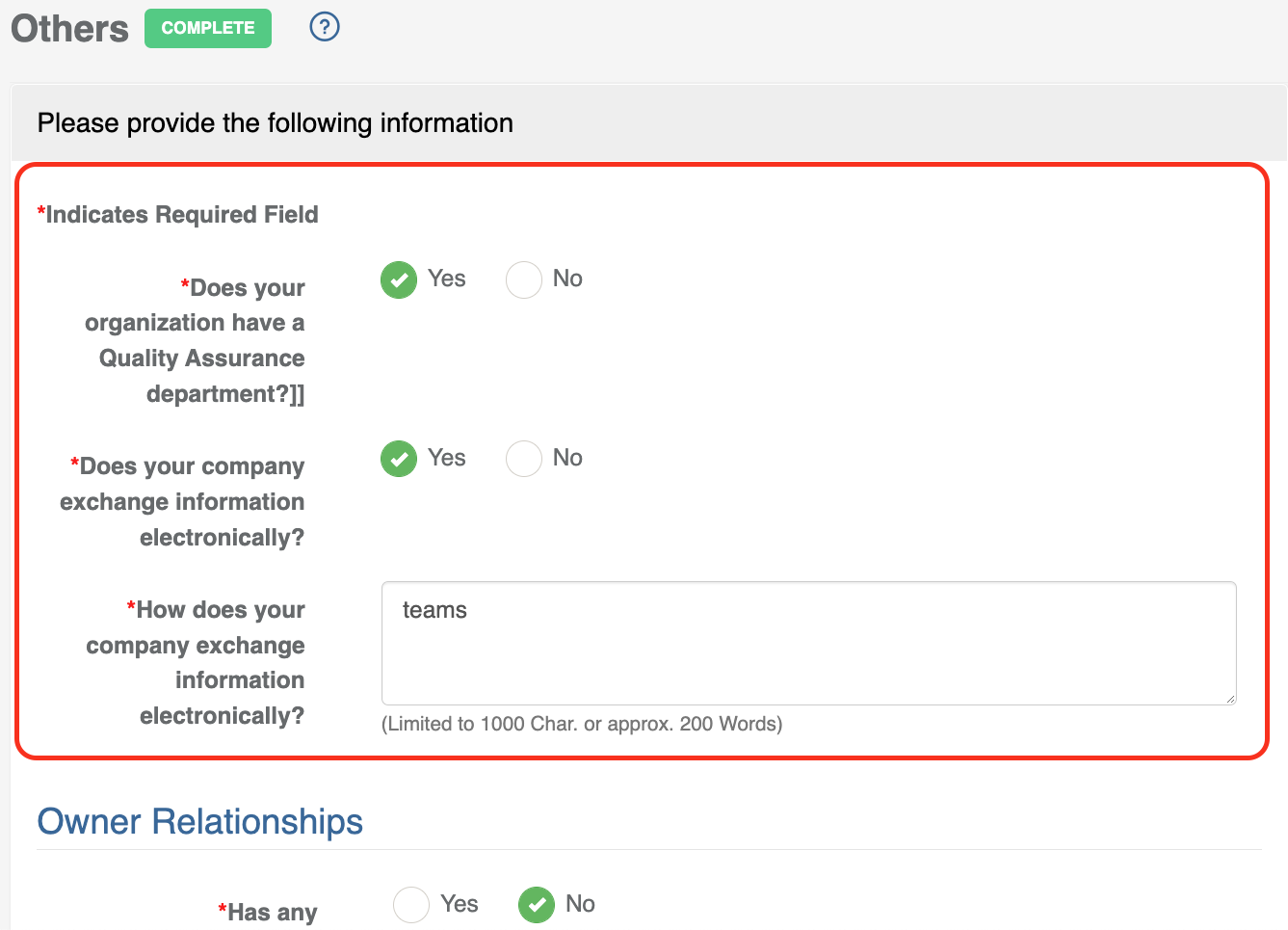 Step 2 - Select the green Click to Complete This Section button at the bottom of your screen once all required fields have been entered. An alert will show at the top of you screen if there is missing information. If the minimum field requirements have been met, you will see the progress percentage increase appropriately and the module status change to Complete.