Supplier Registration - Upload Attachments
This section collects additional information related to your organization. Any type of additional form/document you'd like to upload for your customer to view you may add here. Items such as product catalogs, images, brochures etc. Completion of the information in this section is optional.
Upload Attachments
Step 1 - This section is optional for completion. Should you have Attachments you would like to upload, select Upload, choose your file, and add a description.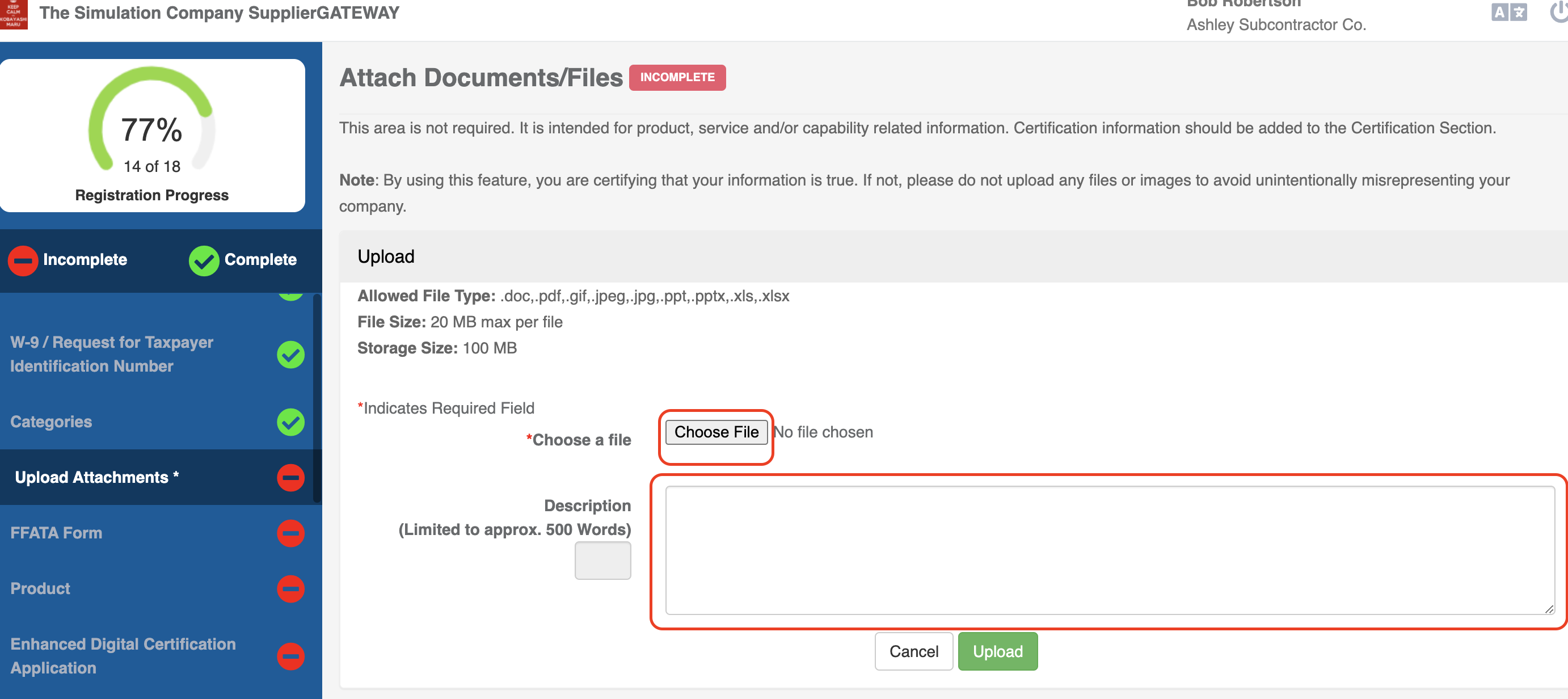 Step 2 - Once all documents are uploaded, you will be able to edit file descriptions or delete previously uploaded attachments by selecting the hyperlinked Upload name or the trash icon to the right of the reference respectively.
Step 3 - Once information you would like to add has been submitted, you select the green Click to Complete This Section button at the bottom of your screen. You will then see the progress percentage increase appropriately and the module status change to Complete.