How to invite individual Prime suppliers to report Tier-2
This instruction will provide a step by step actions to setup an individual prime as being required to report tier-2. While there are upload options for adding multiple primes at once, this method is most suited for your ongoing program growth as you engage new primes who will be submitting reports to you.
1. Login and Access the Tier-2 Console in the Tier-2 App
2. From the Tier-2 Console, click on the Manage this link
3. Click on Add Reporting Prime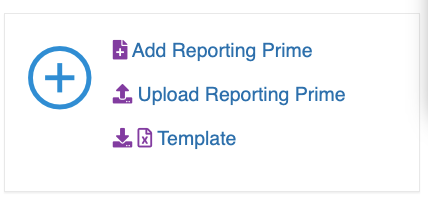 4. Enter the name of the Prime in the Supplier Name field and click search
5. If the prime you are adding is in the result list click on the "+" to continue. If they are not, use the Manually Add Supplier button
6. The next screen may prompt you to enter the Primes EIN (if it is not already available in the system). This is an optional step – but it helps us avoid duplicates in the system, so if you have it, it may improve the quality of your process. However, If you don't have it, leave the fields blank and click on Submit to skip
7. If you have a supplier number for your prime, enter it here. If you would like to use a system generated number, click on the Auto Gen Supplier Number button
Then click Add Supplier
8.The system will give you an opportunity to adjust the contact information for the Prime supplier. The message that will be sent is already predefined, so no additional message is necessary – but you may add one if you wish.
Preview will show you what the message will look like
Click Submit to send the invitation to the Prime supplier asking them to access the system and submit reports