How to Manage the Time Machine
How to Publish Reports
1. Access the Time Machine console by clicking on the Time Machine icon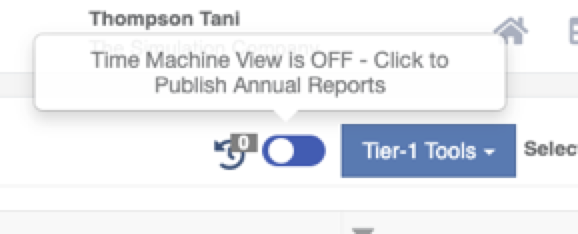 2. Click on the "Publish New" button
3. Select the year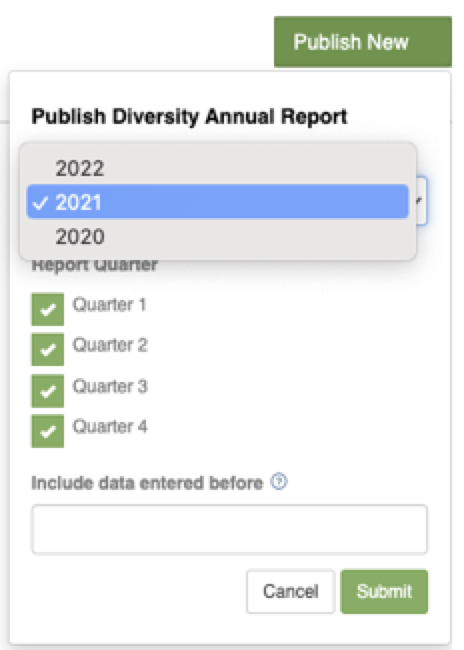 Further below we will explain What does "Include data entered before" mean?
4. Click on the checkboxes for the periods you wish to publish
5. Optional – Select a date for "Include data entered before" to define how current the demographic data that you would like to use for publishing your report. You may also leave this blank (to use all information known as of today).
6. Click on the Submit button
While your report is being generated, the console will show the report as "queued".
What does "Include data entered before" mean?
This optional field allows you to determine what demographic data intelligence you would like to use. Say you ONLY want to use information you knew on March 31, 2022, then you would select that as your date – even if you discovered more data subsequent to that date. You might use this option if you want to maintain a fixed cutoff for publishing reports.
If you do not enter a date, the system will use ALL available data as of right now, when generating the published reports.
How soon will my data be ready?
Publishing your Annual Report can take a few seconds or a few minutes depending on how many "Publish" requests are in the queue.
After your data is published, it is effectively "locked" and available to be viewed in the Tier-1 dashboard, reports, downloads etc. The icon will show the number of published annual reports available in your library.
How to Un-publish (unfreeze) Reports
1. Access the Time Machine console
2. Click on the lock icon in the row of data you wish to unpublish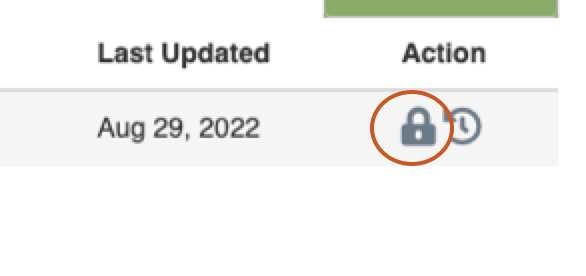 3. The system will prompt you to provide a reason for unlocking the data. This is important as the locking and unlocking of data is recorded and this establishes an audit trail.
4. Now your report is unlocked and only live data will be displayed for that time period until you publish your report again.